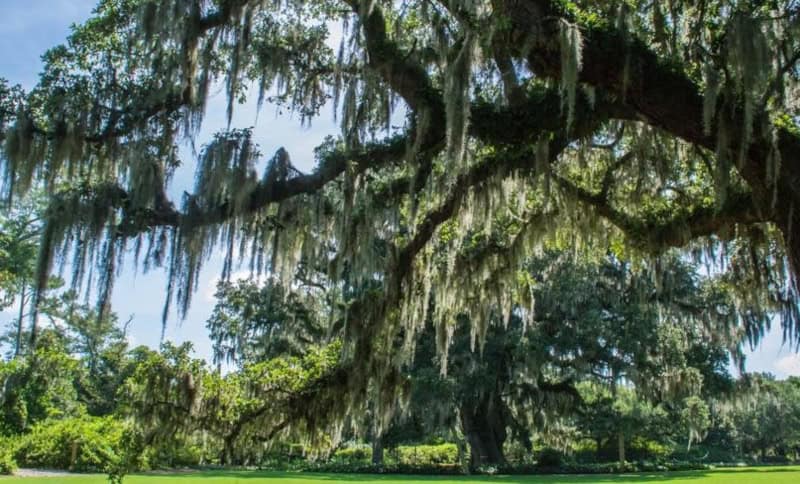 Airlie Gardens began as a private garden in Wilmington, North Carolina in 1886 during the "Gilded Age."  New Hanover County purchased it in 1999.  It is close to Wrightsville Beach and less than a mile from the Atlantic Ocean.  Airlie Gardens has been a top garden in the South visited by millions of nature lovers.
This 67-acre lush oasis is well maintained by dedicated staff.  It has collections of beautiful flowers, plants, bushes, and trees including azaleas, tulips, wisteria, camellias, palms, ancient oaks, and southern magnolia trees.  You will enjoy the wildlife, walking trails, freshwater lakes, sculptures, and historic buildings.  A memorable must-see is the 500-year-old southern live oak tree named, Airlie Oak, registered as member number 238 in the Live Oak Society.
Airlie Oak was last measured in 2007 by the North Carolina Forest Service.  The official measurements were as follows:
· Height: 128 feet (39 meters)
· Trunk circumference: 21 feet (6.4 meters)
· Crown: 104 feet (32 meters)
Airlie Oak was the largest North Carolinian live oak at the time.

Exhibits include the Butterfly House and Native Wildlife Exhibit.  Check for the latest captivating seasonal displays.

Educational opportunities are available for all ages.  Learn about the environment and conservation.

The gardens are part of the American Horticultural Society and a member of the North Carolina Birding Trail.
Airlie Gardens can be seen in feature films including "28 Days" and "Black Knight" and in television series "Dawson's Creek" and "One Tree Hill."
Make reservations for Guided Walking Tours and Narrated Tram Tours.
Plan for almost a full day to absorb it all.  Sunscreen, hat, sunglasses, refillable water bottle, and comfortable shoes are recommended.
© Ann Anderson
Airlie Gardens Fountain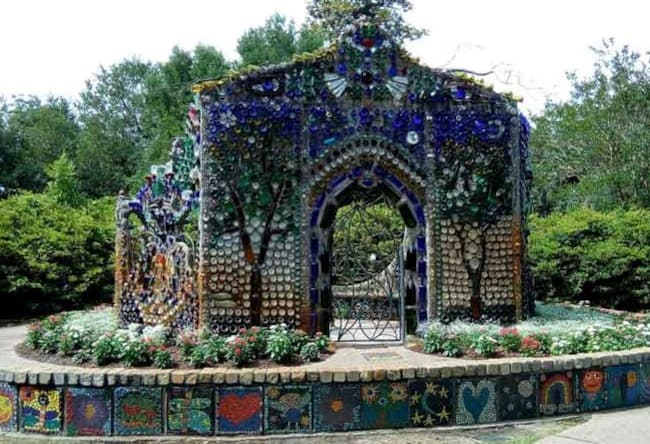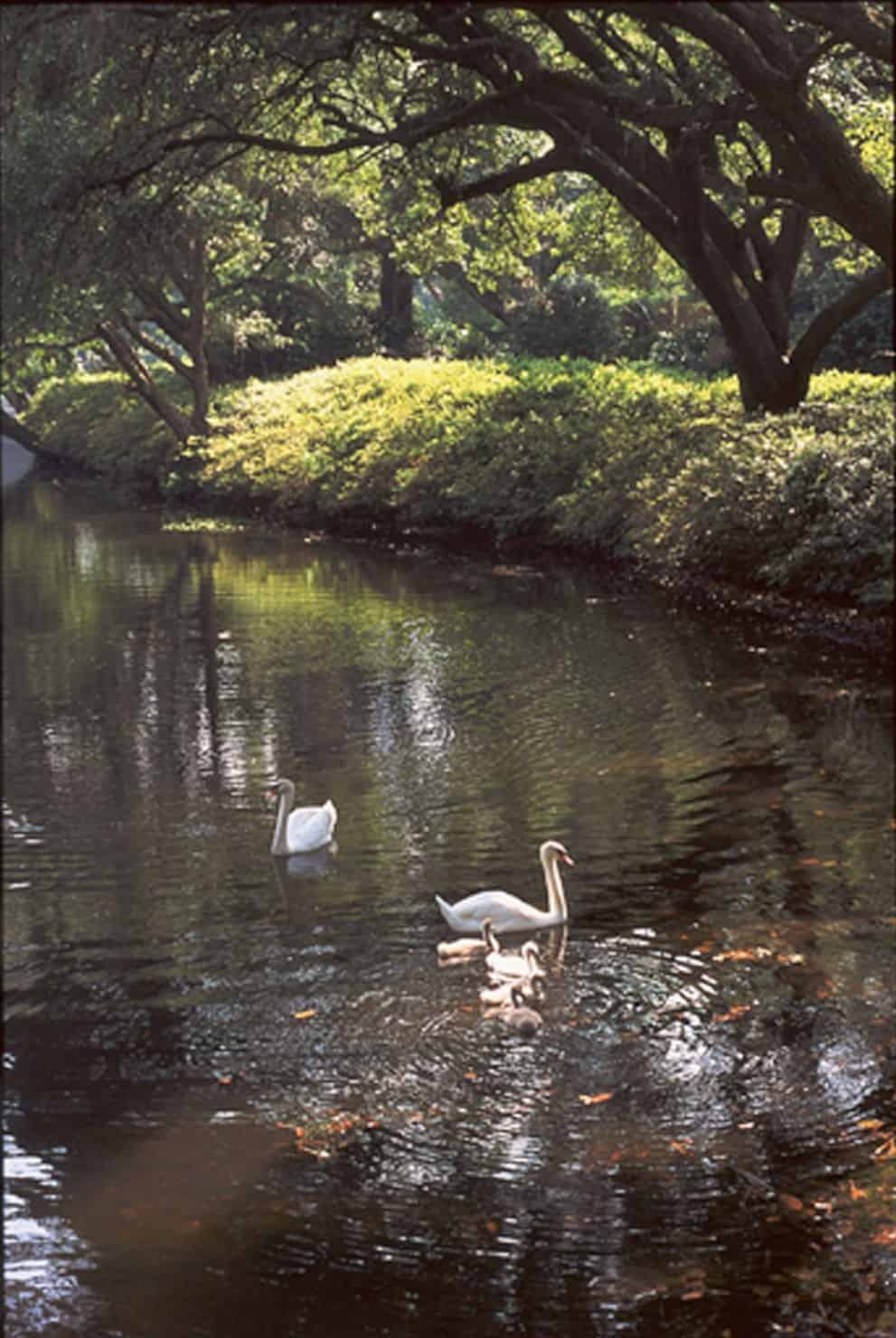 © Brownie Harris
Swans and Marine Life
Preview Airlie Gardens Before Visit
Welcome to Airlie Gardens Overview