Visit Kure Beach to experience its natural coastal beauty.  It is a unique well preserved environmental gem.
There are many things to do in Kure Beach.  Relax while lying in the sun listening to the waves.  Stroll down the 711-foot Kure Beach Pier.  Enjoy water sports including Surfing, Paddleboarding, Jet Skiing, Kayaking, Canoeing, Swimming, Boating, Fishing, and much more. 
Bike around town.  Walk to Shops, Restaurants and Entertainment.  Definitely visit the world class Fort Fisher Aquarium, legendary Fort Fisher Historic Site and Fort Fisher State Recreation Area.
Completely unwind in this family vacation atmosphere.  You will soon discover why Kure Beach is called Pleasure Island.
 

Kure Beach Pier and Ocean Front Park
Welcome to Kure (pronounced Cure-ee) Beach.  Kure Beach is on Pleasure Island NC which also consists of Carolina Beach and Fort Fisher in New Hanover County, North Carolina.  Located at the southern end of Pleasure Island NC, it has about 2,000 year-round residents.  The three-mile beach is only 18 miles from downtown Wilmington.
Kure Beach is 10 feet above sea level and its land area is almost 0.8 square mile.  It offers a beautiful wide open beach, pure ocean views and a relaxed atmosphere.
Kure Beach has one of the longest Fishing Piers on the East Coast of the United States originally built by Mr. L.C. (Lawrence Christian) Kure 120 feet in length in 1923.  Bill Robertson bought the pier from his father-in-law in 1952.  In 1984, Mike Robertson purchased the fishing pier from his father.  It was completely rebuilt after Hurricane Hazel in 1954 and again after Hurricane Bertha in 1996. 
Things To Do in Kure Beach
The Kure Beach Pier is open 24 hours a day from Good Friday through the Sunday after Thanksgiving and it is free for visitors to walk on; a fee is charged for fishing. 
The Kure Beach Fishing Pier is currently 711 feet long, and is one of the oldest fishing piers on the East Coast of the United States.  There is a gift shop at the entrance.  Watch the pleasurable morning fishing in the video below.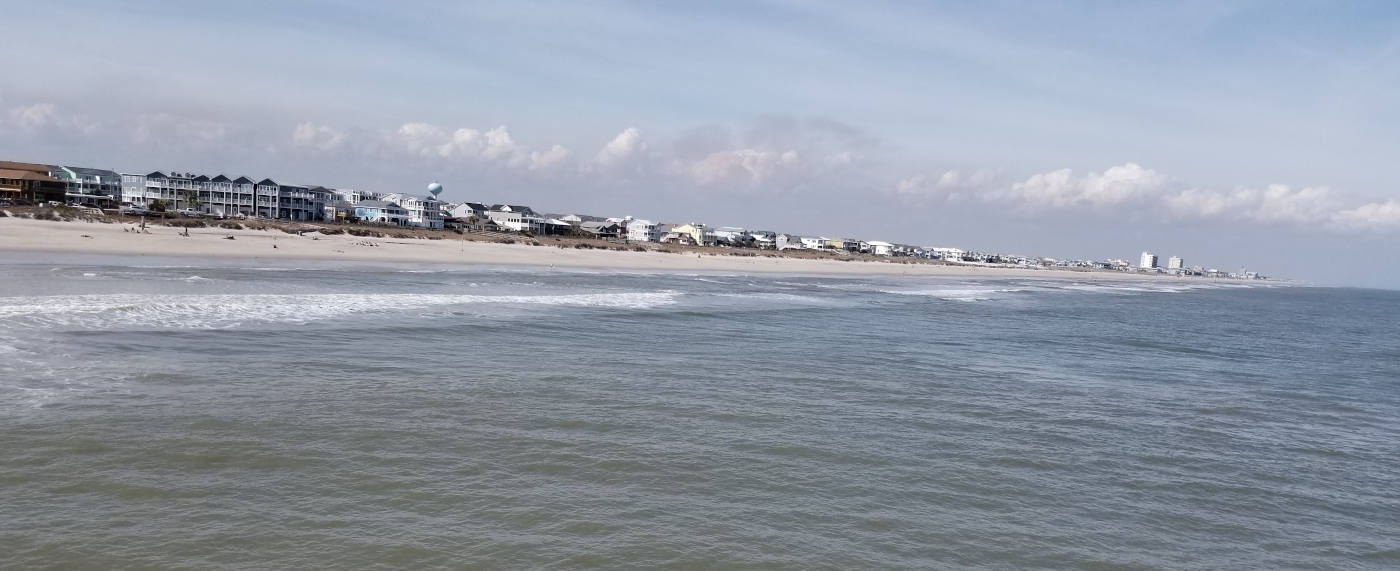 The Ocean Front Park & Pavilion is the primary public area in the center of downtown Kure Beach.  The spacious open-air pavilion overlooking the Atlantic Ocean has a stage for entertainment where live music is scheduled throughout the summer.  There is a play area for children, swings, garden, and restrooms.  It is a popular place to sit back and enjoy the music along the picturesque oceanfront.
Joe Eakes Park, located at the corner of K and 7th Avenue, has activities for the entire family including your dog.  The park includes a children's playground, a picnic area, a full basketball court, a regulation baseball field, two bocce ball courts, two tennis courts with a practice backboard, five pickleball courts (lines painted on the basketball and tennis courts), and an 18-hole disc golf course.  Picnic tables and benches are also placed around the playground.
Dogs can be let loose in the Gurney Hood Barking Lot (Dog Park).
Shopping in Kure Beach offers a variety of interesting specialty shops.  You'll find fashion clothes and accessories including swimwear, tops, hats, sandals, jewelry, and sunglasses.  Browse beach treasures, gifts, and souvenirs.  We have all the beach and sports gear you need.
Kure Beach restaurants offer our local fresh caught seafood and secret recipes.  There are also American, Italian, Steak and other restaurants.  Dine outdoors under the moon or sun along the oceanfront.  Chill out at several bars with exotic drinks.
Simply walking along the beach and on the pier will make your day.  The salt air, ocean breeze, soft sand, singing birds, and sound of breaking waves brings renewal at Kure Beach. 
And there is another four-mile naturally preserved beach only minutes away that is part of the Fort Fisher Recreation Area.  This Fort Fisher beach is well worth the short trip to experience a rare untouched coastal beauty.  You may see loggerhead sea turtles nesting along the sandy shores during warm months.  
The Fort Fisher Recreation Area allows swimming, fishing, paddling, picnicking, and four-wheel drive beach access.  There is a one-mile hiking trail along the salt marsh with a variety of ocean wildlife.
Civil War history aficionados become absorbed while touring the unparalleled Fort Fisher Historic Site.  Fort Fisher kept the critical port of Wilmington open to blockade-runners supplying necessary goods to Confederate armies during the war.  Watch the video at the visitor center to learn the story of Fort Fisher.
The nationally acclaimed Fort Fisher Aquarium is a must-see.  It has many educational programs and the well-credentialed staff will answer questions.  Kids love this place.
Exercise by riding a bike near the ocean and playing water sports.  Fish off the pier.  Catch some rays wearing ample sunscreen.
Visit Kure Beach to touch and feel the Atlantic Ocean and its ecosystem.  Check out the activities in this Kure Beach Visitor Center as well as on the Things To Do page under the main menu. 
You'll have fond memories of laid-back Kure Beach.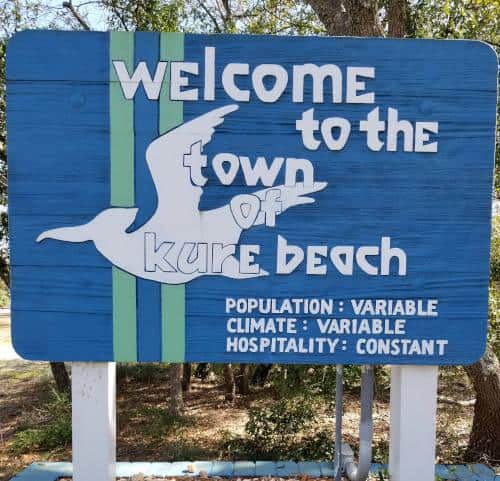 Kure Beach on Pleasure Island
Fly Yourself Around Kure Beach ⇓
Kure Beach was founded in the early 1900s by Hans Andersen Kure, a native of Denmark, and was incorporated as a town in April 1947.  It continues growing thanks to the enjoyable atmosphere discovered by visitors from across the world.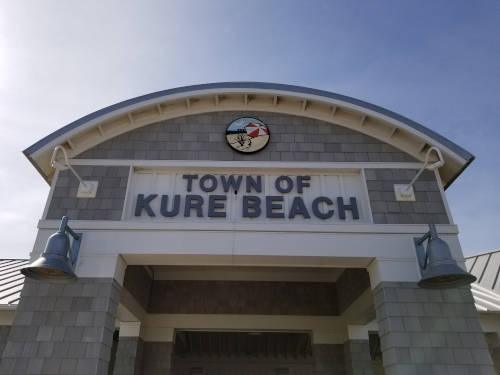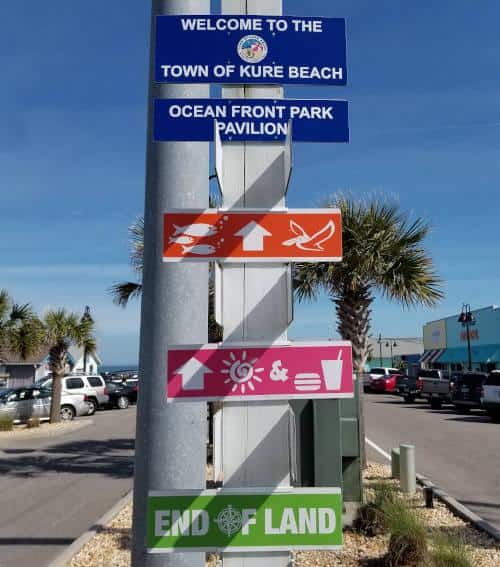 Signs Before Fishing Pier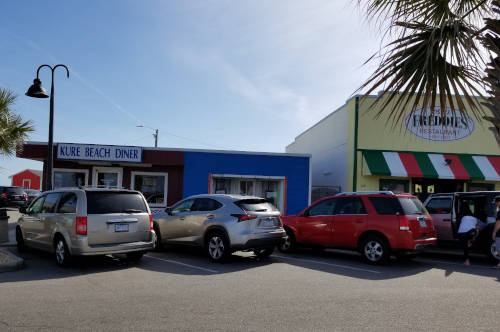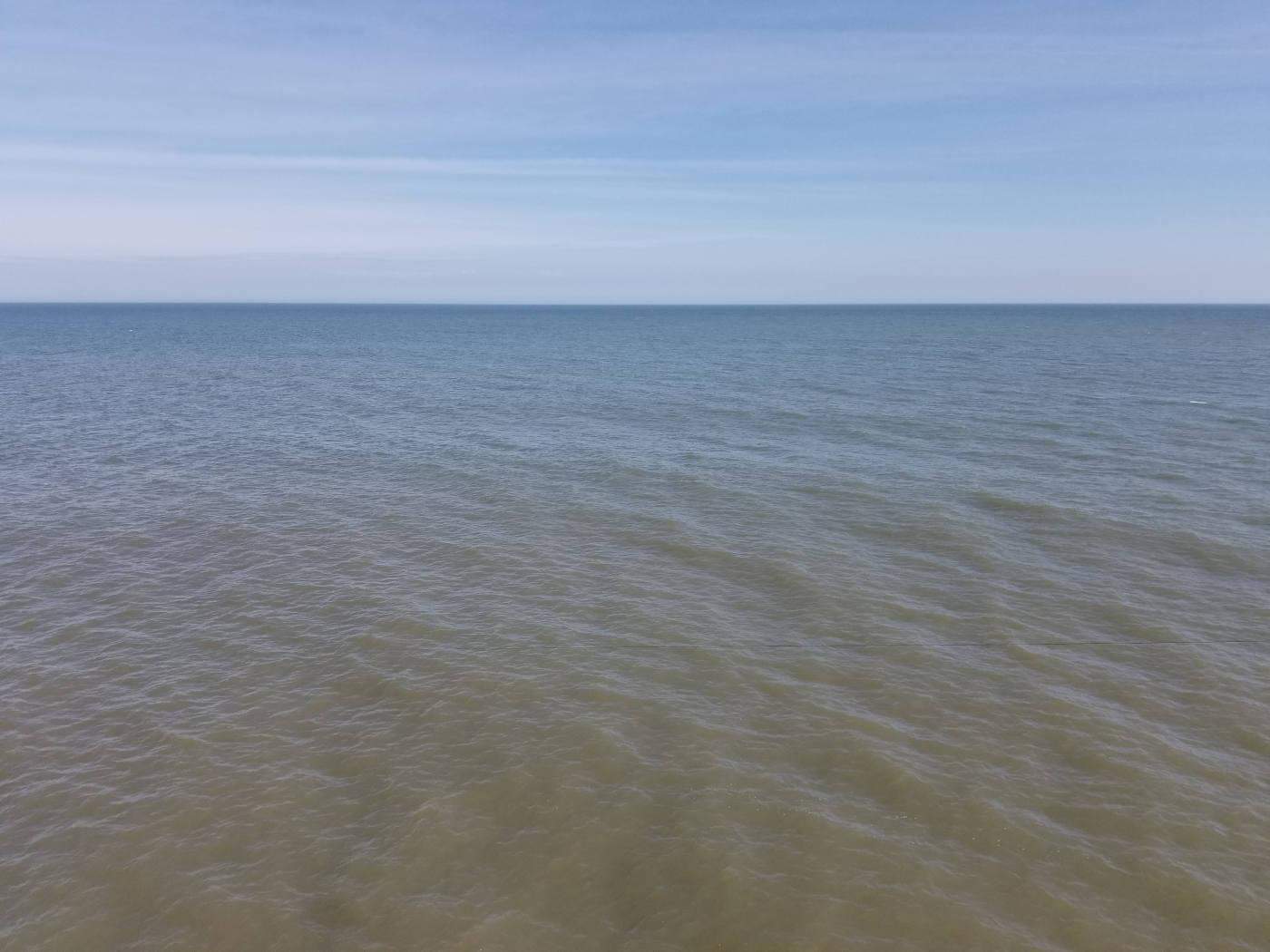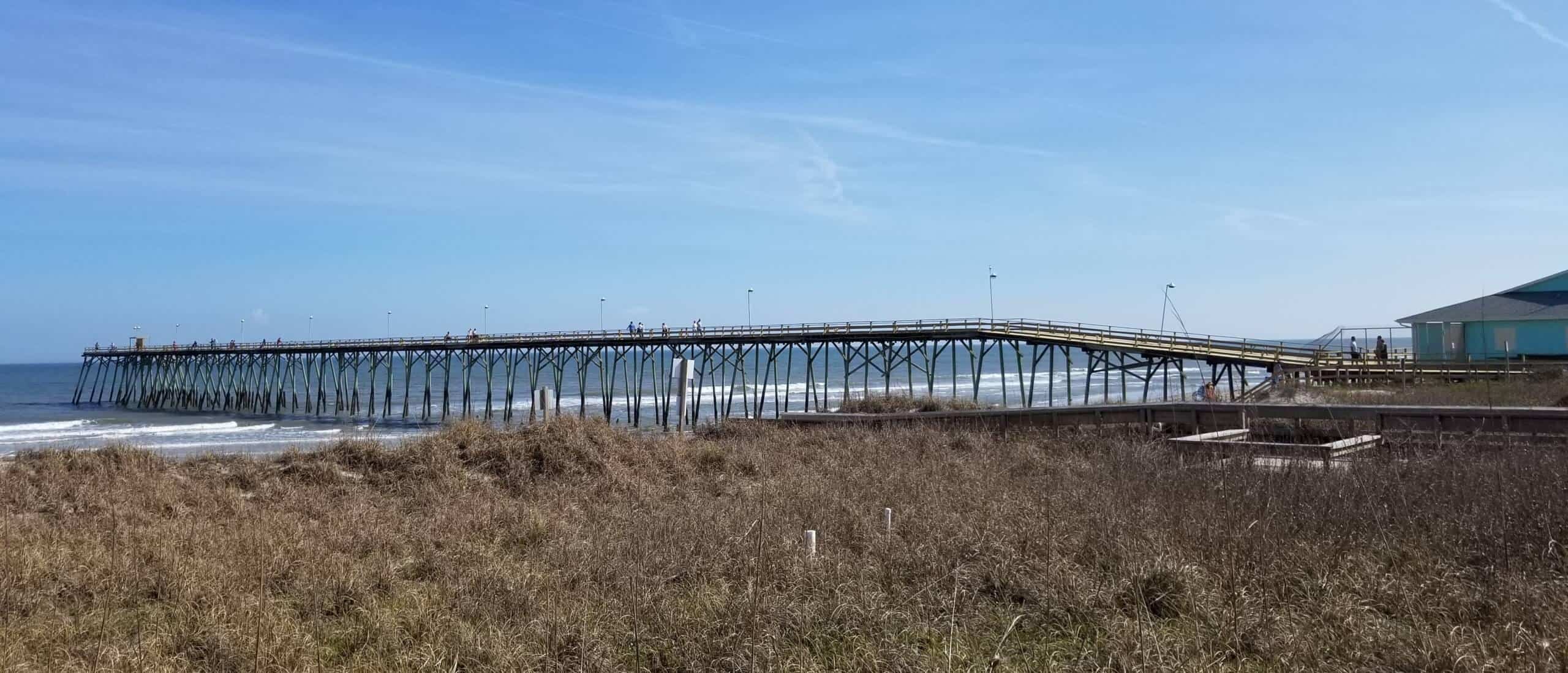 711-foot long Kure Beach Pier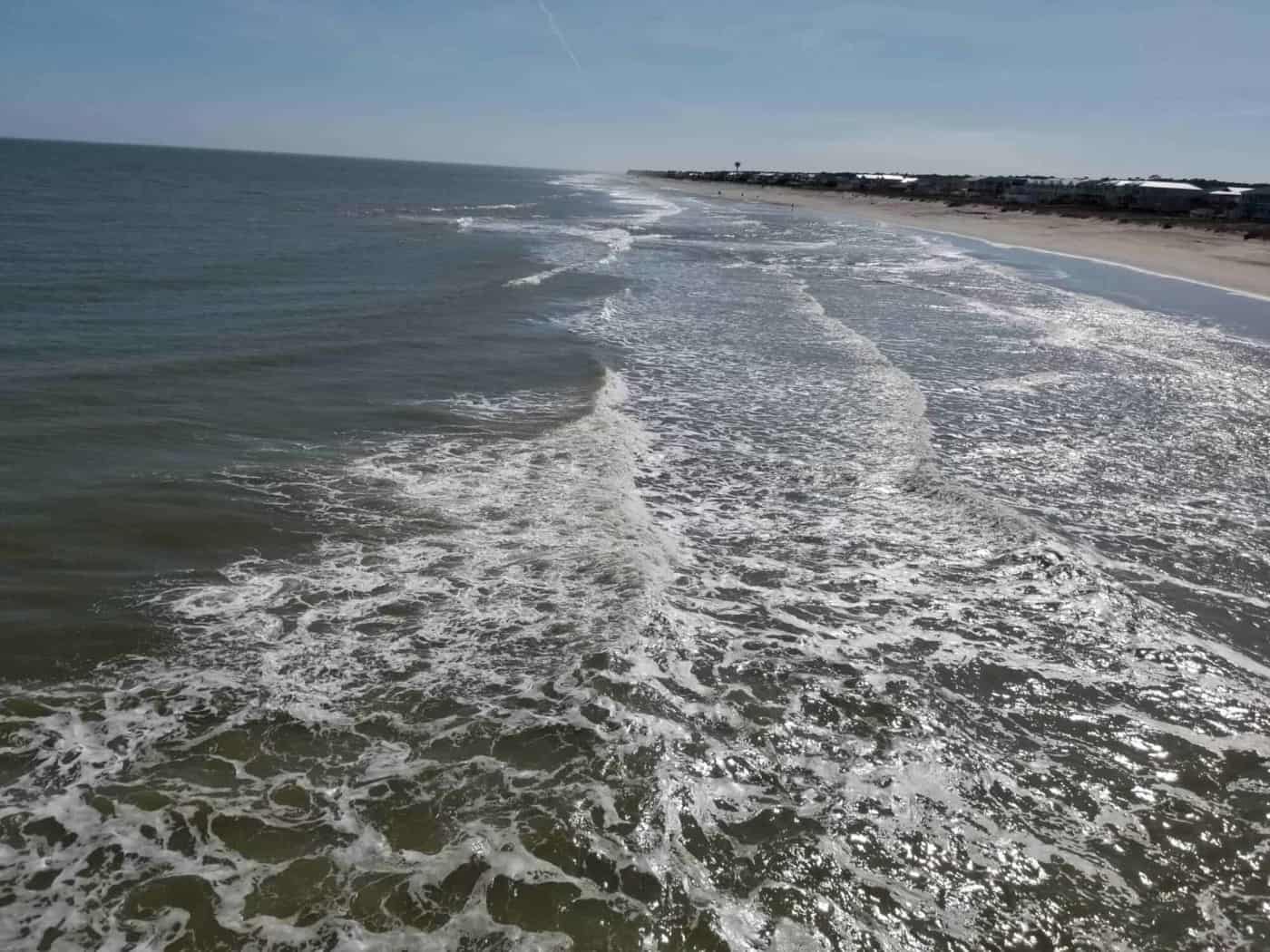 Another Beautiful Day in Kure Beach, North Carolina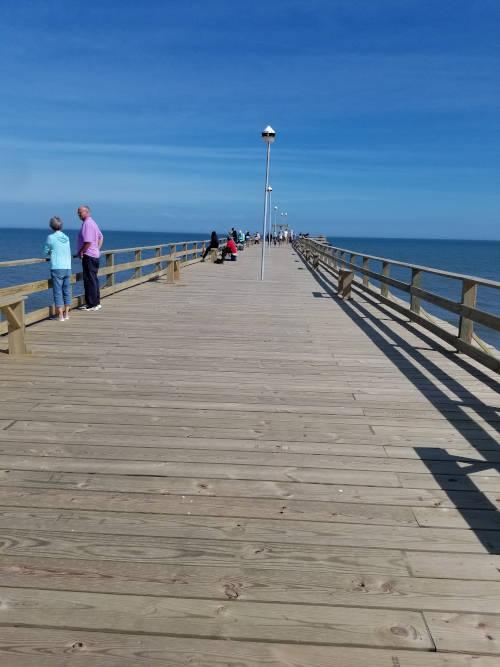 Walking Along the KB Pier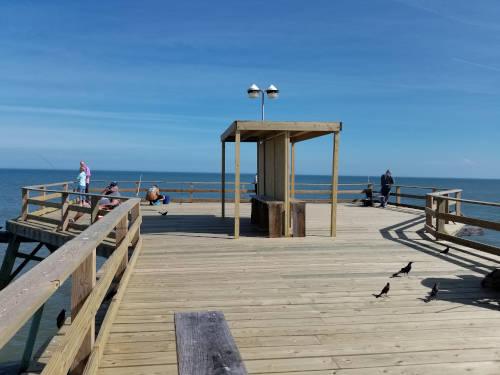 Kure Beach Visitor Center