Welcome to Wrightsville Beach!  Enjoy an action-packed vacation including Swimming, Surfing, Jet Skiing, Kayaking, Canoeing, Paddleboarding (SUP), Parasailing, Kiteboarding, Boating, Sailing, Fishing, Biking, Volleyball, Concerts, Tours, Restaurants, and much more. 
Visit Wrightsville Beach to experience one of North Carolina's ecotourism treasures.  Relax on the soft sand as the blue waves break along the beach.  Feel the Sun.  Walk to restaurants and stores.
There are many things to do in Wrightsville Beach.  See why U.S. News & World Report says Wrightsville Beach NC "Should be on Your Radar" and National Geographic called Wrightsville Beach one of the "Last Best American Beach Towns."
Wrightsville Beach is a perfect beach destination with five miles of soft sandy beach and crystal clear Atlantic Ocean on the east side of the barrier island.  On the other side is the Intracoastal Waterway that is extremely popular with those looking to partake in a variety of water sports.  The unobstructed water views from the beach, vacation rentals and hotels are beautifully mesmerizing.
Enjoy the beauty, nature and activities on Wrightsville Beach.
You don't want to miss this pristine treasure!
Things To Do in Wrightsville Beach
Surfing is prevalent with international competitions and a multitude of surf shops that also offer lessons and surf camps.  There are rentals for all water sports such as jet skis, kayaks, canoes, SUP paddleboarding, and if you find the courage parasailing too.  See Recreational Rentals for more activities.
Ecotourism abounds throughout the area.  The natural aquatic plant and animal life reminds us of the awesome wonders created on Earth.  Take a kayak or boat to the uninhabited Masonboro Island Reserve, 5,653 acres of protected pristine barrier island and estuarine system with numerous estuarine species including loggerhead and green sea turtles who nest on the beaches.  Masonboro Island is the longest natural barrier island ecosystem in southeastern North Carolina.
The Wrightsville Beach Museum of History is a luring attraction that shows the quaint beach cottages with artifacts and photographs that dominated the island back to the early 1900s.  There are several marinas with yachts, fishing boats, sailboats, and other watercraft many of which are available for charter, sightseeing and evening cruises.
In this Wrightsville Beach Visitor Center you will find several parks for children and adults in which to play and relax that include tennis courts, soccer fields, playgrounds, basketball courts, and trails.  Take a break in the shade surrounded by colorful native plants and flowers at Harbor Way Gardens and Children's Fountain.  For an enjoyable walk or jog, try the 2.45-mile continuous Loop "The Loop" located on the interior of the island.
Shopping in Wrightsville Beach will take you to a variety of beach stores, surf shops, and boutiques that have high quality clothing, accessories, gifts, souvenirs, and unique handmade products.  If you would like to experience our close by growing shopping mecca off the island travel across the main Heide Trask bridge about four miles up Eastwood Road then right onto Military Cutoff Road and shop at the many shopping centers.
There is a host of waterfront and interior dining experiences with cuisines for all especially for fresh seafood lovers as well as restaurants offering great breakfasts and coffee.  
There are several commercial districts with a vibrant nightlife comprised of bars, taverns and restaurant lounges.
You'll have numerous reasons to love this beach community.  From the clear blue ocean waters and soft sand under your feet to the varied outdoor activities to the boutiques, shops and restaurants to the friendly natives, you will not want to leave.  Indeed, many vacationers visit Wrightsville Beach, North Carolina year after year.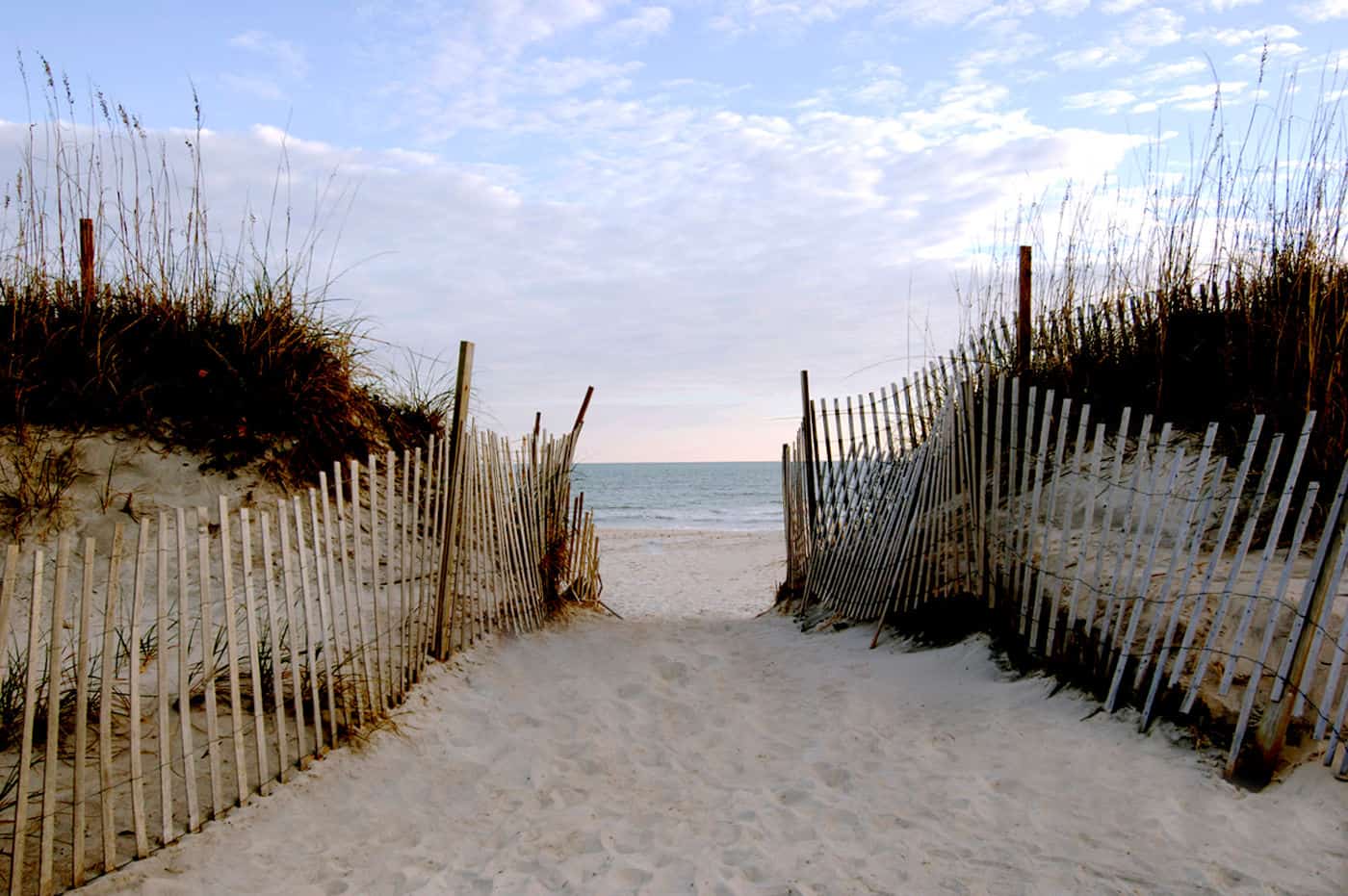 Wrightsville Beach Path to Atlantic Ocean
Wrightsville Beach Facts
The town of Wrightsville Beach was incorporated March 6, 1899.  It is named after Joshua Grainger Wright and the Wright family of Wilmington.  It encompasses a total of 2.4 square miles and includes an interior island called Harbor Island.  The primary coordinate point for Wrightsville Beach is located at latitude 34.2085 and longitude -77.7964 in New Hanover County.
The beach is less than nine miles from downtown Wilmington.
The Wrightsville Beach pier is the third pier in North Carolina.  It was constructed in 1937 and originally called the Ocean View.  In 1939, the pier was purchased by Johnnie Mercer and has borne his name ever since.  Johnnie Mercers Fishing Pier is a popular tourist attraction.
Feature films have filmed here including Sleeping With the Enemy.  The television series Dawson's Creek shot many scenes on the beach.
The United States Coast Guard maintains a station at the south end of the beach.
North of WB is Figure Eights Island.  To the south across Masonboro Inlet, is undeveloped Masonboro Island accessible only by boat.  Masonboro Island, an officially preserved North Carolina State Natural Area, is a must-see for those who appreciate ecotourism.
The current population is approximately 2,600.
Discover more things to do in Wrightsville Beach in this Wrightsville Beach Visitor Center as well as the Things To Do page under the main menu.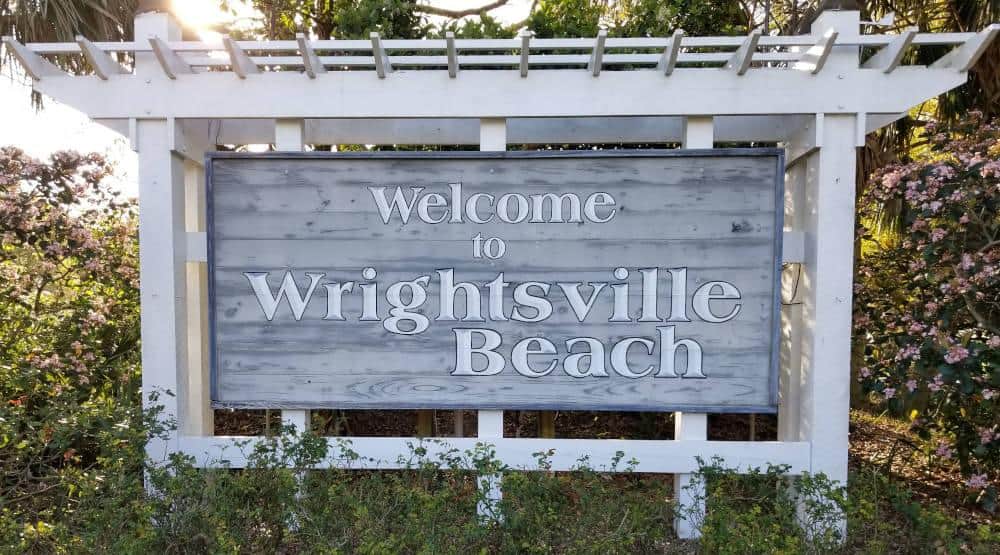 Relax amid the frenzy when you visit the Wilmington Beaches.
Sunrise flyover from Masonboro Island and Masonboro Inlet to Crystal Pier in Wrigthsville Beach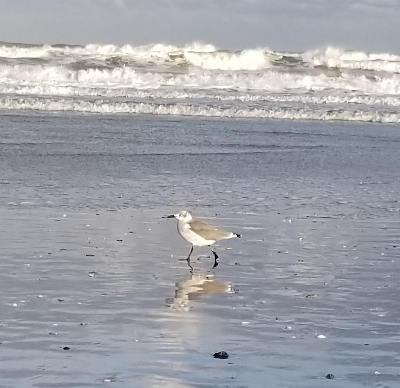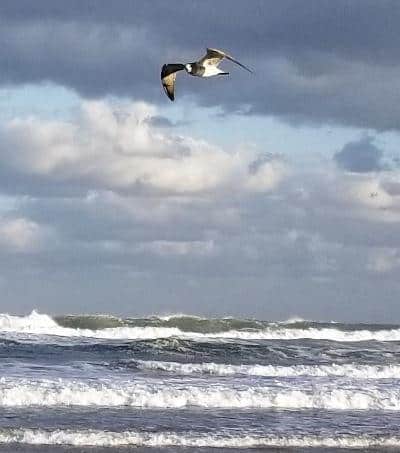 Mason's Inlet 360° Aerial Tour • Fly Yourself Around
Northern End of Wrightsville Beach
Masonboro Inlet 360° Aerial Tour • Fly Yourself Around
Southern End of Wrightsville Beach
Wrightsville Beach
Visitor Center
⇓  More Wrightsville Beach  ⇓
⇓