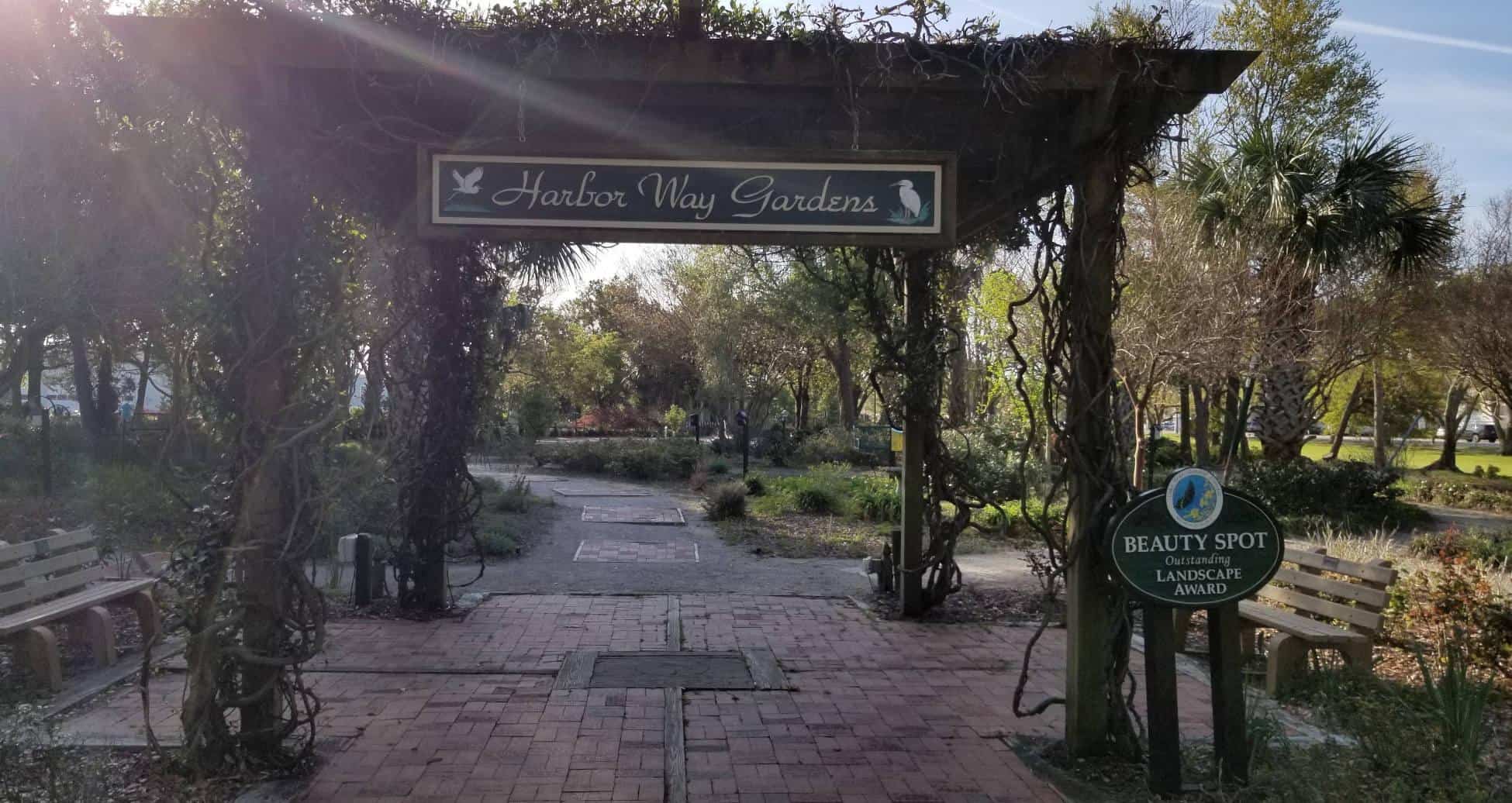 Harbor Way Gardens & Children's Fountain is one acre of beautiful plants and flowers native to Wrightsville Beach.  Walk the paths and admire the beautifully maintained colorful beach plants.  It is free and a welcome respite.  
The Children's Fountain is a way for kids to cool off during the summer.  It has several water spouts surrounded by pavers, bricks and a variety of different flowers and plants. Visitors can sit and watch the water as it flows making it a great place for meditation or just to enjoy the tranquility of the park.

Sit on the benches to reflect, read, talk, watch, and listen to the birds in the trees.  Sun, shade and serenity now for all lucky enough to visit.
A convenient juice bar and coffee is across the street.  For more family activity, enjoy the children's playground only a two-minute walk away.

This public gardens was created and is maintained by the Harbor Island Garden Club in Wrightsville Beach.