Fishing in Wilmington NC • Carolina Beach • Kure Beach • Wrightsville Beach
Wilmington NC Fishing Charters
A Fine Line Fishing Charters
2004 Eastwood Road
Wilmington NC 28403
910.264.6185
map
Hieronymus Fishing Charters
1402 Airlie Road
Wilmington, NC 28403
910.231.6133
map
Liveline Charters
Wilmington, NC
910.686.7271
Whipsaw Fishing Charters
1418 Airlie R0ad
Wilmington, NC 28403
910.547.0746
map
Wilmington Fishing Charters
240 Beech Street
Wilmington NC 28405
910.619.8509
map
Wrightsville Beach Bait & Tackle
Johnnie Mercers Fishing Pier
23 E Salisbury Street
Wrightsville Beach, NC 28480
910.256.2743
map
Carolina Beach Bait & Tackle
B&B Bait and Tackle
1301 Bridge Barrier Road
Carolina Beach, NC 28428
910.458.4644
map
Island Tackle & Hardware
801 N Lake Park Blvd.
Carolina Beach, NC 28428
910.458.3049
map
Blue Marlin Beach Shop
Baits and Tackles, Fishing Supplies
309 Fort Fisher Blvd. North
Kure Beach, NC 28449
910.458.5508
map
Wilmington NC Bait & Tackle
Intracoastal Angler
6332 Oleander Drive
Wilmington, NC 28403
910.392.3500
map
Roy's Bait & Tackle
3821 US-421 Suite A
Wilmington, NC 28401
910.762.8681
map
Tex's Tackle and Bait
215 Old Eastwood Road
Wilmington, NC 28403
910.791.1763
map
West Marine
929 Military Cutoff Road #102
Wilmington, NC 28405
910.509.0613
map
Anyone age 16 and older must have a North Carolina Recreational Fishing License to fish in public waters.
A fishing license is not required to fish in private ponds on privately-owned land.
A fishing license can be purchased on a 10-day, annual or lifetime basis, or combined with a variety of licenses issued by the Wildlife Resources Commission .
Wrightsville Beach Fishing Spots
Crystal Pier
703 S Lumina Avenue
Wrightsville Beach, NC 28480
map
South End of Wrightsville Beach
Park at Jack Parker Beach Access
Parking Lot #43
Walk to beach.
Surf Fishing
map
Carolina Beach Fishing Spots
Snows Cut Park
220 Annie Drive
Carolina Beach, NC 28428
map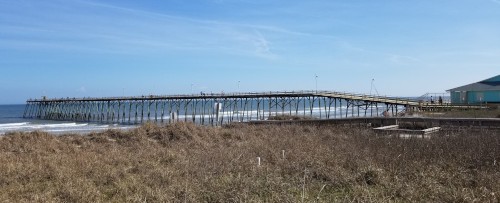 Wilmington NC Fishing Spots
River Road Park
6500 River Road
Wilmington, NC 28412
map
Smith Creek Park
633 Shenandoah Street
Wilmington, NC 28411
Fresh Water
map
Sutton Lake
301 Sutton Lake Road
Wilmington, NC 28401
Fresh Water
map
Trails End Park
621 Trails End Road
Wilmington, NC 28409
map
Wrightsville Beach Fishing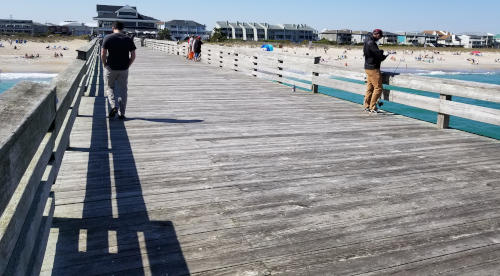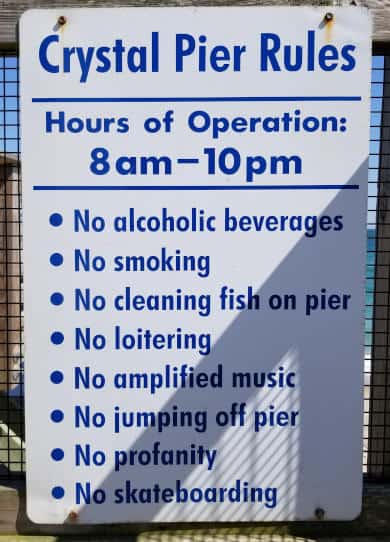 Kure Beach has one of the longest Fishing Piers on the East Coast of the United States at 711 feet in length.