Greenfield Lake Amphitheater Tickets!
Greenfield Lake Amphitheater
1941 Amphitheatre Drive, Wilmington, NC 28401
Save $25 on orders $150 or more with code TNTIX25
Save $25 on orders $150 or more with code TNTIX25
The Greenfield Lake Amphitheater is a magical and intimate setting to see a concert.  This unique environment is surrounded by hundred-year-old cypress trees, North Carolina longleaf pine trees, and 180 degrees of water.  Seating capacity is 1,200 and it is handicapped accessible.
Greenfield Lake Amphitheater Seating Chart
View the Greenfield Lake Amphitheater Seating Chart for the specific event when you click on Tickets.  It is normally a general admission event.
See the actual seating and stage configuration by zooming in Satellite View below.
Parking. Convenient parking is in the grassy area along Lakeshore Drive between North Carolina Avenue and Honeysuckle Drive. Do not park on the adjacent Elderhous Adult Care property.
This open-air concert and entertainment venue is a short distance from numerous hotels, restaurants, breweries, coffee shops, and nightlife in downtown Wilmington NC.

This page is powered by TicketNetwork®.  TicketNetwork.com is a resale marketplace, not a box office or venue.  Prices may be above or below face value.  Your seats are together unless otherwise noted.  Tickets will be the ones you ordered or better.  Refunds for canceled events.  All ticket sales are backed by TicketNetwork's 100% Money-Back Guarantee.
If there are any issues with your order, you may contact TicketNetwork at (888) 456-8499 and customerservice@ticketnetwork.com.  See TicketNetwork.com's Terms & Policies here.
$5.5 billion in ticket inventory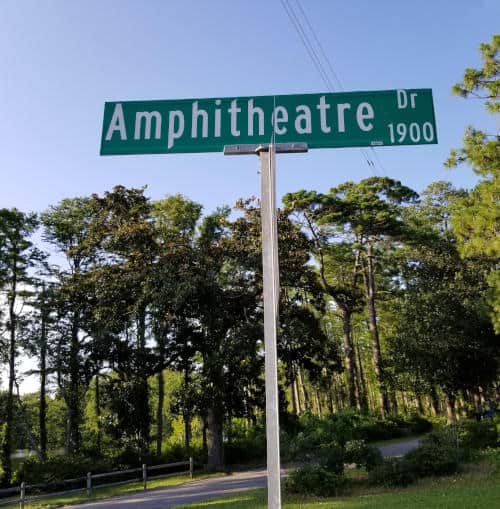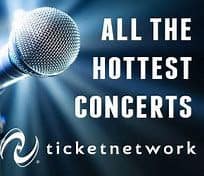 Bookmark This Page to Track Upcoming Greenfiled Lake  Amphitheater Concerts
This site includes affiliate links.  If you click and purchase, we may receive a commission at no extra cost to you.  Thanks and have a great time.