Yoga in Wilmington NC and The Beaches.  Our Yoga Studios offer a full variety of motion for beginner through expert. Vinyasa, Ashtanga, Lyengar, Bikram, Jivamukti, Yin, Hatha, Restorative, Power, and others.  Connect with beach yoga or enjoy yoga classes indoors.
BeUnlimited Yoga
5725 Oleander Drive B10
Wilmington, NC 28403
910.399.4882
map
Blueberry Sage Massage & Yoga
4032 Masonboro Loop Road
Suite 104
Wilmington, NC 28409
708.533.8085
map
E Motion Yoga
1900 Eastwood Road #40
Wilmington, NC 28403
910.679.8849
map
Harmony Yoga
3504 N Kerr Avenue
Wilmington, NC 28405
910.599.6480
map
Heather Till Yoga
3828 Oleander Drive
Wilmington, NC 28403
910.520.7752
map
Hotworx
6756 Gordon Road Suite 150
Wilmington, NC 28411
910.832.9679
map
Longwave Yoga
203 Racine Drive
Wilmington, NC 28403
910.769.3494
map
Pineapple Studios
261 N Front Street
Wilmington, NC 28401
map
Porters Neck Yoga & Bhavana Community
106 Marshall Court Unit 120
Wilmington, NC 28411
910.520.6846
map
Prana Salt Cave
7110 Wrightsville Ave, Unit B-8
Wilmington, NC 28403
910.679.8066
map
Rebel Hot Yoga
5424 Oleander Drive
Wilmington, NC 28403
910.679.8003
map
Wilmington Yoga
5329 Oleander Drive
Suite 200
Wilmington, NC 28403
910.350.0234
map
Yoga For The Planet at terra sol sanctuary
507 Castle Street
Wilmington, NC 28401
910.228.3412
map
Yoga Salt
1540 South 2nd Street
Wilmington, NC 28401
910.399.3393
map
Open Studio NC
WBPR
1 Bob Sawyer Drive,
Wrightsville Beach, NC 28480
910.665.9642
map
Salty Dog Yoga & Surf
915-A N Lake Park Blvd
Carolina Beach, NC 28428
910.707.3012
map
Kure Beach Yoga
118 N. 3rd Street
Kure Beach, NC 28449
704.258.4900
map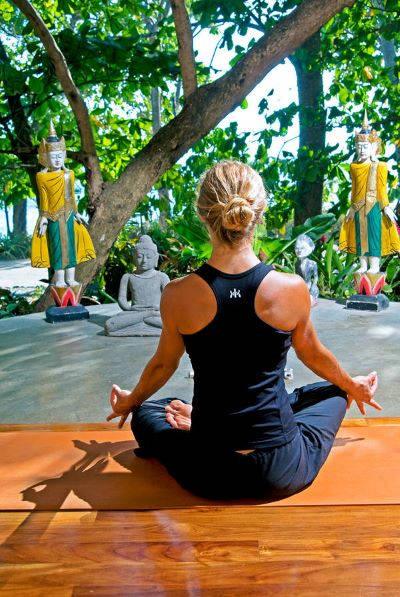 Yoga originated in Northern India with spiritual components more than 5,000 years ago.  Adiyogi Shiva is considered the patron god of yoga.  The various versions of yoga have evolved utilizing philosophies based upon Hinduism, Buddhism and Jainism among others.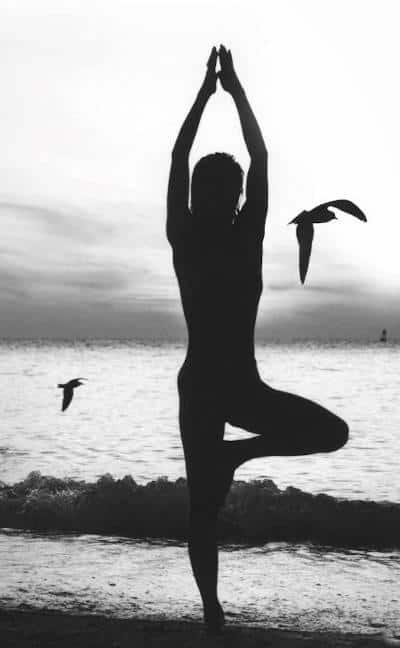 There are many types of yoga classes to consider. For beginners, consult instructors on the best fit for your goals. Styles of yoga include:
Hatha Yoga
Vinyasa Yoga
Ashtanga Yoga
Power Yoga
Bikram Yoga
Hot Yoga
Jivamukti Yoga
Iyengar Yoga
Anusara Yoga
Sivananda Yoga
Viniyoga
Kudalini Yoga
Integrative Yoga Therapy
Yin Yoga
Restorative Yoga
Prenatal Yoga
Integral Yoga
Kripalu Yoga
Ananda Yoga
Kriya Yoga
Karma Yoga
Ishta Yoga
Strala Yoga
Svaroopa Yoga
Kali Ray Trihoga
White Lotus Yoga
Acro Yoga
Laughing Yoga
Couples Yoga
Yoga relaxation and conditioning can complement a fulfilling getaway.
Get meal plans, workouts and the support you need to get fit and strong with Jillian Michaels. Start your 7-Day Free Trial!