Wilmington Railroad Museum
Wilmington Railroad Museum
HOURS
Labor Day to Memorial Day
Monday – Saturday: 10:00 AM – 4:00 PM
Closed Sundays
Memorial Day to Labor Day
Monday – Saturday: 10:00 AM – 5:00 PM
Sunday: 1:00 – 5:00 PM
STANDARD HOLIDAY CLOSURES

Thanksgiving, Christmas Eve, Christmas Day, New Year's Eve, New Year's Day, Easter, Fourth of July.
ADMISSION PRICES
Adults – $10.00
Seniors and Military Personnel – $9.00
Children (2 years to 12 years) – $6.00
Children under 2 – Free
Members – regular admission is FREE
The museum takes approximately one hour to visit. Arrive no later than 45 minutes before closing to fully enjoy the museum.
PARKING
Limited museum parking is available in front of the Museum in designated spots. Paid parking is available in the multiple parking garages and metered parking in the area.
Wilmington NC Railroad Museum Video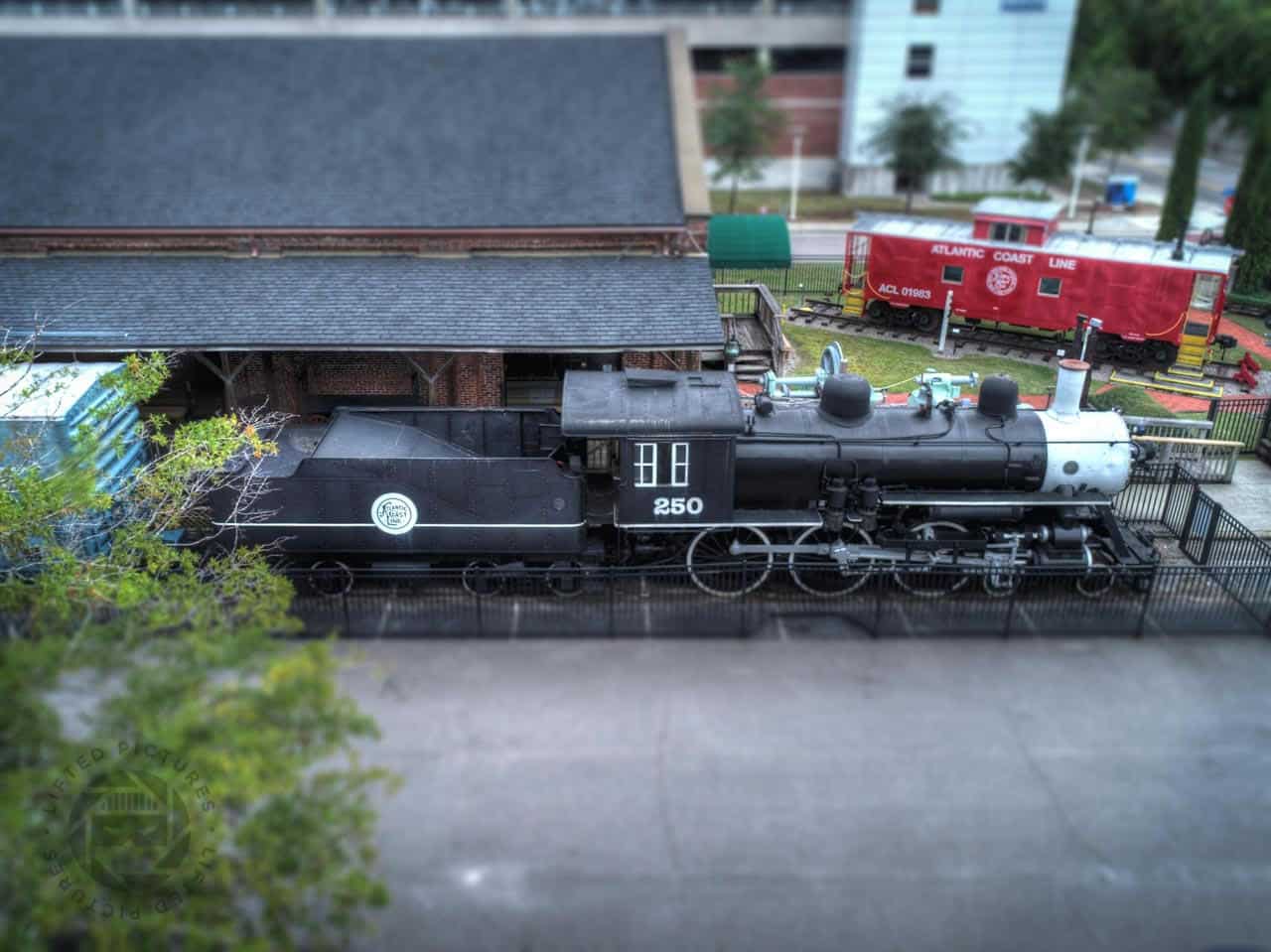 The Wilmington Railroad Museum has many displays and interesting activities for children and adults.
Railroading was Wilmington's top industry for 125 years.  The Wilmington Railroad Museum captures the look and feel of its rich history.
Closely examine the historic 100-year-old steam locomotive, caboose, boxcar, and other authentic railroad relics.
Visit the Children's Hall with custom train tables and fun interactive models that children of all ages enjoy.
The Wilmington Railroad Museum is a popular destination for visitors interested in learning about the history of railroads and their impact on the region.
The museum offers a wide range of exhibits, artifacts, photographs, and interactive displays.
They provide an in-depth look at the history of railroads in the area and their role in the development of Wilmington and the surrounding region.
The displays, model trains and hands-on activities help visitors understand how railroads work and how they have evolved over time.
The materials document train and railroad technology and the engineering of railroads.
One of the highlights of the Wilmington Railroad Museum is the opportunity to explore a real train.  Visitors can board a restored train car and experience what it was like to travel by rail in the past. 
The museum also offers a variety of educational programs and events throughout the year. 
These programs include guided tours, workshops, lectures, and special events that provide visitors with the opportunity to learn more about the history of railroads in the area and the role they played in the development of Wilmington.
The Wilmington NC Train Museum model railroaders achieved the Guinness World Record® for the longest model train in 2011.  The train consisted of 31 locomotives and 1,563 cars on 1000 feet of track.
Come experience the captivating model trains and feel the railroad aura as you retrace railroad history.
The museum is conveniently located downtown near Wilmington restaurants, coffee shops and Riverwalk.