You will never forget the fun you had at Carolina Beach, an ideal family vacation destination.  People just love our way of life and don't want to leave.  Check out the listings in this Carolina Beach Visitor Center to find out why.
There are numerous things to do in Carolina Beach.  The sun and fun activities include swimming, surfing, paddleboarding, canoeing, kayaking, jet skiing, kiteboarding, boating, fishing, volleyball, biking, and relaxing on the beach.
Peruse the unique shops and enjoy the food along the popular Carolina Beach Boardwalk.  Eat cotton candy, watch the fireworks and buckle up on the rides at the Carolina Beach Boardwalk Amusement Park. 
Close out the night at our excellent restaurants and evening entertainment.  Wake up early to watch the sunrise over the Atlantic Ocean.
Visit Carolina Beach to happily learn why it fits the moniker, "Pleasure Island NC."
"No place like it."
Carolina Beach Aerial Joyride
Carolina Beach is situated on the north end of Pleasure Island NC, a coastal barrier island, which also consists of Kure Beach and historic Fort Fisher in New Hanover County, North Carolina.  It is located only 15 miles from downtown Wilmington. 
Carolina Beach has about 6,200 year-round residents and was incorporated as a town in 1925.  It is three feet above sea level and its land area is 2.3 square miles.  The beach is pristine with white soft sand and the ocean waves are a constant flow of beauty and pleasurable soft sound. Watch the videos.
Things To Do in

Carolina Beach
There is something for everyone in this quaint Southern town.  Use this Carolina Beach visitors guide to plan your activities to enjoy as many attractions as possible while here.  Water sports abound and kayak, paddleboard, surfboard, canoe and other ocean adventure rentals and lessons are readily available that can be found on our Recreational Rentals page.  Ride a bike around the beach area or in town.  
Shopping in Carolina Beach is an enjoyable menagerie of stores and boutiques that include swimwear, fashion, tops, hats, artwork, antiques, crafts, books, gifts, souvenirs, and anything you want to use on the beach.  The locally made crafts are impressive.

You can spend hours at our vintage oceanfront Carolina Beach Boardwalk perusing shops, playing arcade games, enjoying restaurants and bars, relaxing on swing benches, and enjoying the unobstructed views along the length of the boardwalk.

In the summer, both children and adults enjoy the popular Carolina Beach Boardwalk Amusement Park which has rides, games and food every evening as well as weekly family nights, fireworks, bingo, and live music.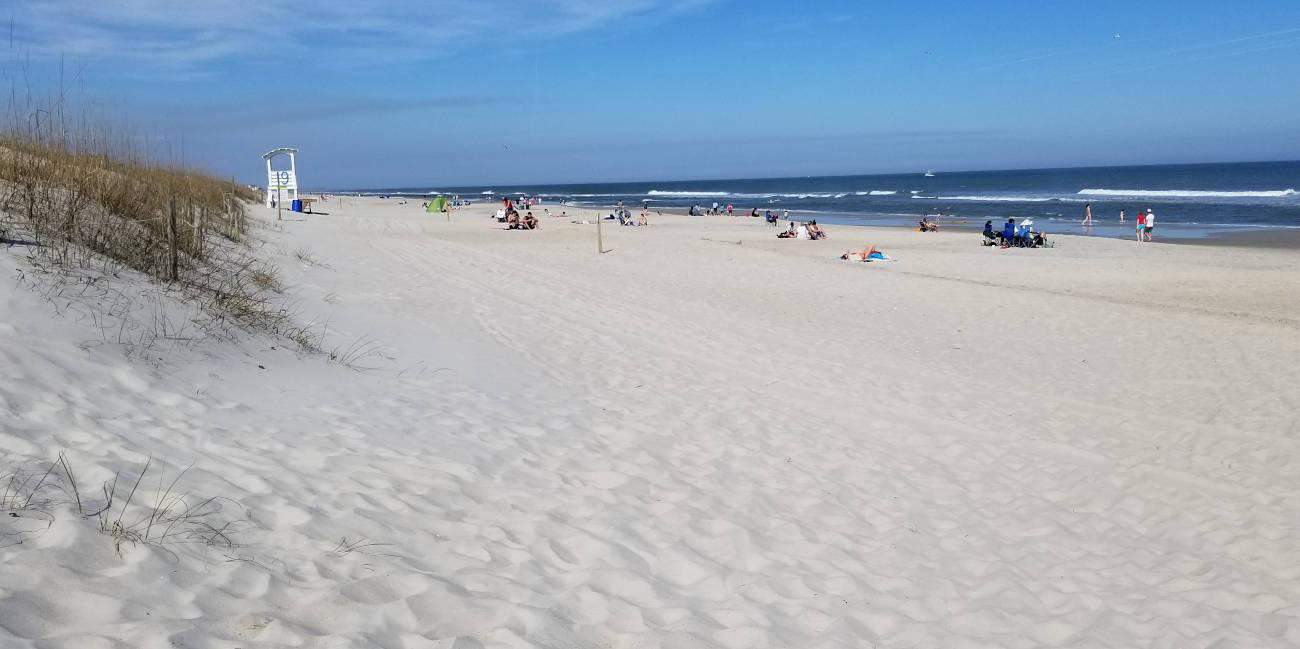 Carolina Beach, North Carolina
If you like overnight camping, walking your dog, riding your horse, or driving on the beach, you'll love Freeman Park.  Freeman Park includes two miles of undeveloped beach at the northern end of this barrier island.  The beach, dunes, sea grasses, and wildlife are beautiful.
There are ideal fishing conditions off the Carolina Beach Fishing Pier – Northern Extension or on a chartered or rented boat.  Fishing is productive year round but locals indicate the flounder and mackerel are usually bigger in the fall.
Carolina Beach Restaurants are superb.  We have varied cuisines including excellent fresh seafood, Italian, Mexican, Thai, Chinese, and American.  Of course we have all kinds of kids menus and ice cream.
Carolina Beach bars are classic American beach bars.  Dance to live music until closing.  Meet travelers from around the world.  The nightlife large summertime crowds will keep your eyes busy.
There are many other activities for the entire family on this Carolina Beach Visitor Center page as well as the Things To Do page under the main menu.  Whatever your pleasure, you can visit Carolina Beach to simply lie on the beach and listen to the waves.
We sincerely hope you enjoy your stay and want y'all to come back soon!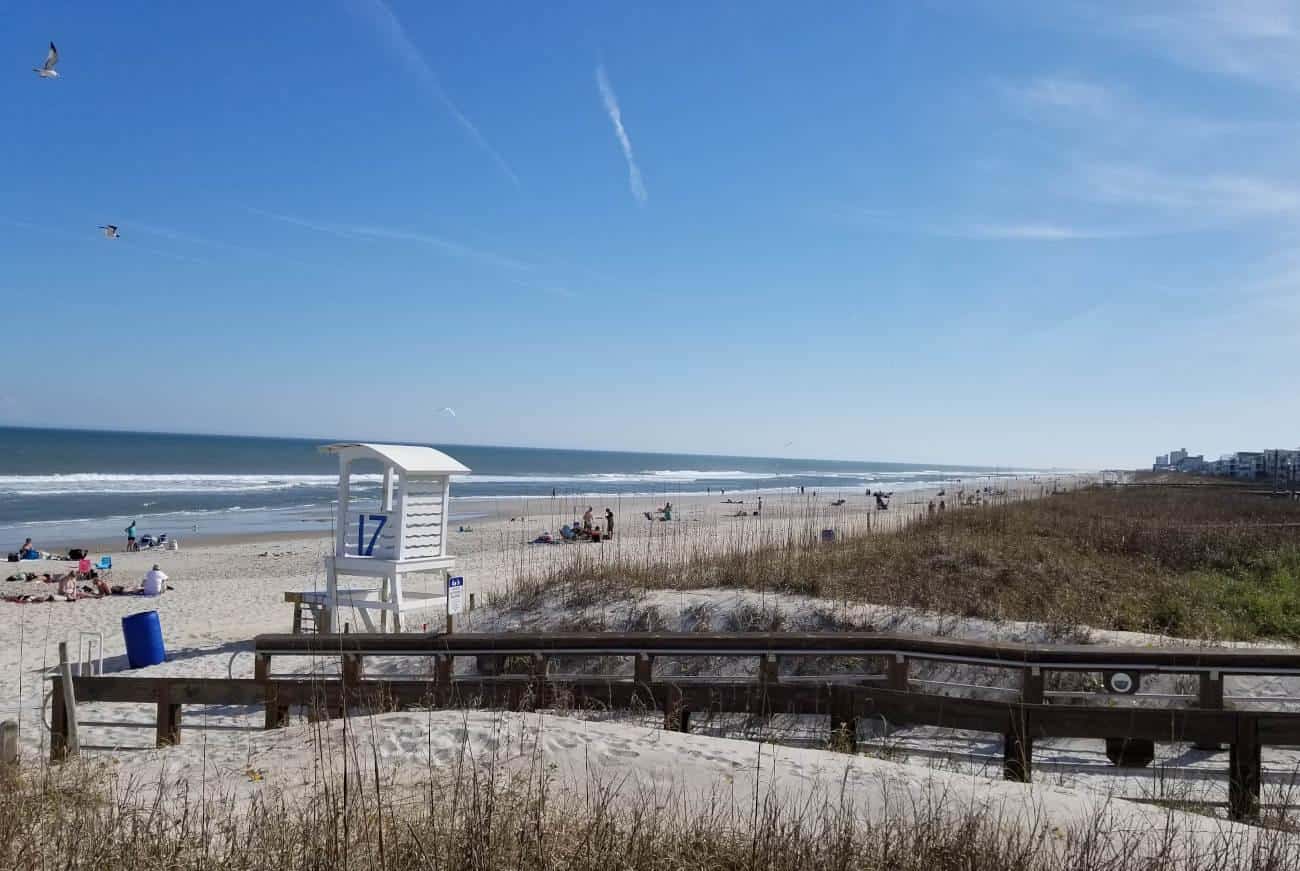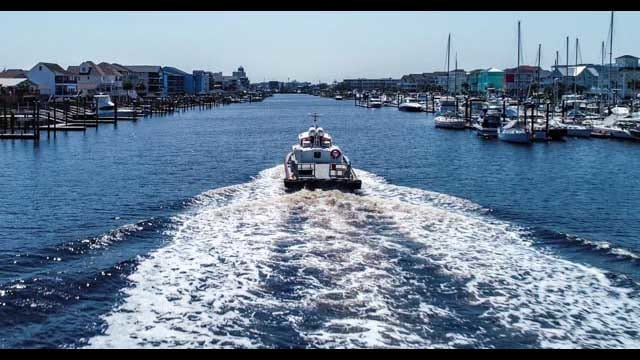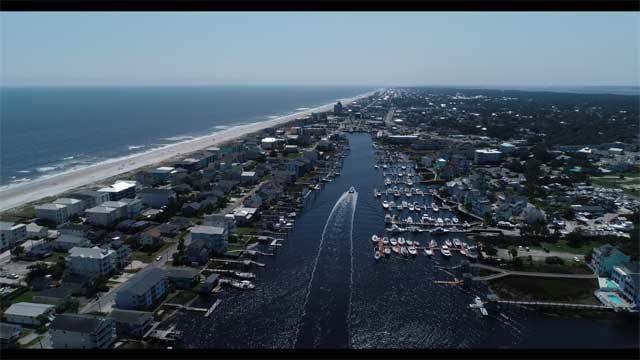 Carolina Beach Boat Basin
Carolina Beach Visitor Center
Book Carolina Beach Reservations Now