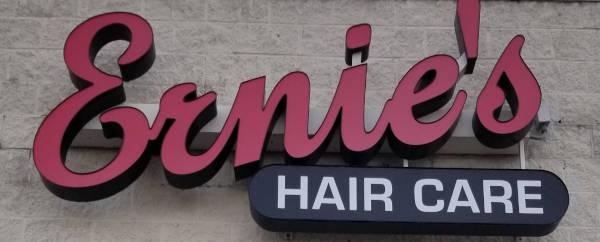 Barber Shop and Hair Salon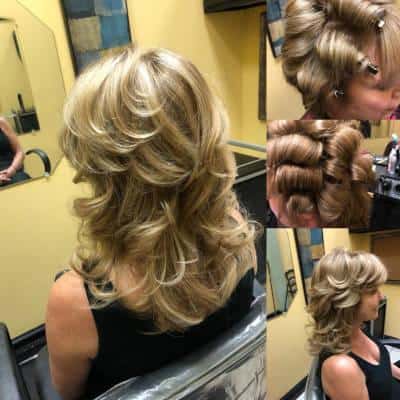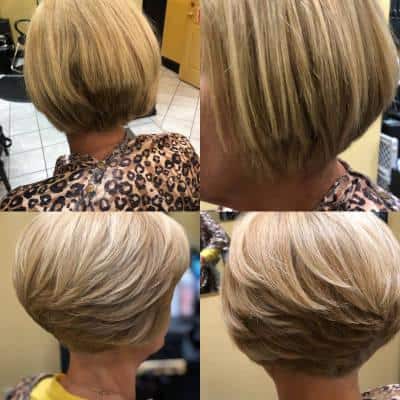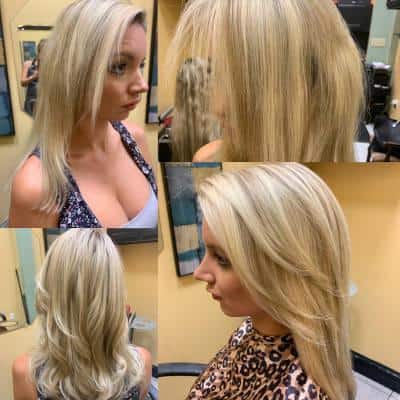 Ernie's Hair Care
Barber Shop and Hair Salon
3608-C Oleander Drive
Wilmington NC 28403
Adjacent to Independence Mall
Salon: 910.799.0263
Samantha: 910.264.0570
Business Hours
Mon – 10-6
Tue –  10-6
Wed – 10-6
Thu –  10-6
Fri –    10-6
Sat –   10-6
Sun –   Closed
Services

Hair Salon and Barber Shop
Here at Ernie's Hair Care our main goal is to increase the confidence that you already have in yourself.  When you leave our hair salon we want you to not only feel good about yourself and your hairstyle, but to be educated on proper maintenance.  Feel free to call us and we will be sure to answer any questions.  Our services can be broken down into 3 categories:
Hair Styling
Do you need some one who understands and your hairs needs?  Are you tired of being treated like just another client?  Are you looking for some personal attention?  One of our hair stylists will not only give you the cut you deserve but listen to your needs and desires!
Hair Coloring
Are you tired of that same old look?  Do you want to reinvent yourself?  Maybe you tried and the color did not come out the way you planned?  Have one of our hair color specialists enhance that natural God-given beauty you posses!
Waxing
Unwanted hair making you feel less than sexy?  Are you tired of shaving or trying to wax yourself?  Let one of our specialists make you look and feel your best!
Free Consultation!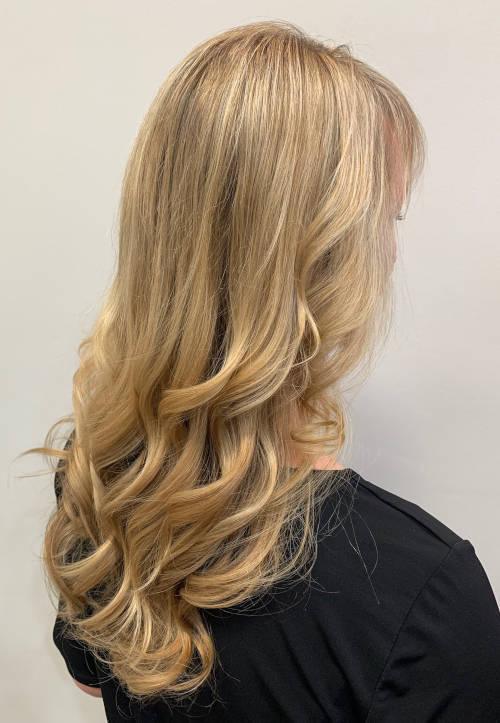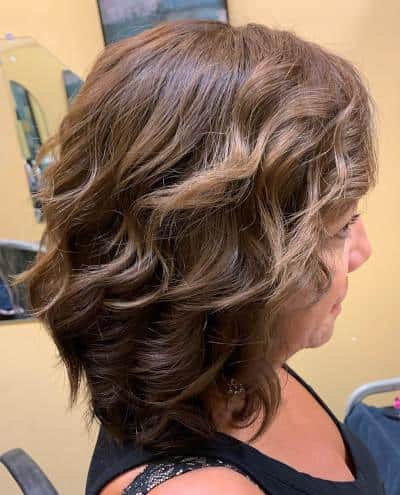 Hairstyling
Image is everything!  What does your image say about you?  At Ernie's Hair Care all of our stylist are professionally trained and have years of experience so rest assured that you will leave with the confidence you deserve!

We not only want to give you the hairstyle of your life but educate you on proper maintenance so you will know how to take care of your hair.  Whether you need a full-blown make over or just those loose ends trimmed we are here for you.  Feel free to contact us for a free consultation or any questions you may have about your hair.
Women's Hairstyling
Are you having trouble picking the right style for you?  Can you not seem to find a stylist that fits your specific needs?  Ernie's Hare Care is the shop for you!
Men's Hairstyling
Are you having trouble finding a barber to fit your personal needs.  Are $8 haircuts costing you time and patience?  Let our years of experience provide you with the service you need!
Perms
Ladies are you looking for the perfect perm!  Let us not only provide it for you, but explain the process and tips to keep that hair looking great!
Hair Replacement
Is thinning hair or balding making you insecure?  Give Your Self the confidence you deserve!  We have private rooms to consult you on options for looking your best.

Extensions
Do you want fuller and longer looking hair?  Maybe you want to transform yourself for a special occasion?  Is it time to change your style?  Come in for a consultation so we can best full fill your needs!

Hair styling may include cuts, weaves, coloring, extensions, perms, permanent relaxers, curling, and any other form of styling or texturing.

Length and trimming
Hair cutting or hair trimming is intended to create or maintain a specific shape and form.  Its extent may range from merely trimming the uneven ends of the hair to a uniform length to completely shaving the head.

Brushing and combing
Brushes and combs are used to organize and untangle the hair, encouraging all of the strands to lie in the same direction and removing debris such as lint, dandruff, or hairs that have already shed from their follicles but continue to cling to the other hairs.

Drying
Hair dryers speed the drying process of hair by blowing air, which is usually heated, over the wet hair shaft to accelerate the rate of water evaporation.

Excessive heat may increase the rate of shaft-splitting or other damage to the hair.  Hair dryer diffuser can be used to widen the stream of air flow so it is weaker but covers a larger area of the hair.
Essence of Beauty
Hair Color

Hair color can give you a new look and a new attitude.  Our color specialists have spent a lot of time learning and perfecting their techniques, so you want to keep your hair color looking salon fresh as long as possible.
Harsh shampoos and styling products can sap the color right out of your hair, and the sun can also make your color fade or oxidize.  Oxidation happens when your hair color reacts with sunshine, and some chemicals such as chlorine in the pool.  It can cause your hair color to get an orange or gold tint that is very unattractive. You can protect your hair and keep your color looking vivid.
5 tips to keep your hair color looking salon fresh.
 Keep your touch up appointments.  As your hair grows out you need to get your roots retouched, usually every 4 to 6 weeks.
 Use products made specifically for color treated hair.  These products contain ingredients to preserve your color, and don't contain ingredients that will make your color fade.
 Use a clarifying shampoo once a month.  Clarifying shampoos remove minerals and product build up from your hair so your color stays true.
 Use a protective conditioner before you jump in the pool Chlorine reacts with hair color.Leave in conditioners are best because they coat your hair shaft and protect the color molecules within the center of your hair.

Use these 5 simple tips to keep your hair color looking like you just stepped out of the salon.  Our stylist can give you recommendations for professional products to protect and care for your hair.  Let our knowledge and skills keep your color vibrant and fresh.
Application Techniques for Hair Coloring
Highlighting – where sections of hair are treated with lighteners, usually to create blonde streaks.
Lowlighting – where sections of hair are treated with darker hair color. These can be applied by the following methods:
1.  Foiling – where pieces of foil or plastic film are used to separate off the hair to be colored; especially when applying more than one color.
2.  A Cap – when a plastic cap is placed tight on the head and strands are pulled through with a hook.
3.  Balayage – where hair color is painted directly onto sections of the hair with no foils used to keep the color contained.
*All application techniques can be used with any type of color.  For highlights, the hair will usually have to be bleached before coloring.

Highlights & Lowlights
Do you want to look younger or rejuvenate your looks?  Maybe you want to ad dimensions or interest to your style?

Color Corrections
Have you had a bad experience with hair color?  When you try to fix it did it seem to just get worse?

Free Consultation!
Waxing
At Ernie's Hair Care we know how unwanted hairs can make you feel less than who you really are.  We want you to feel confident in your own skin and want to inform you on the pleasures of waxing.
There are many benefits to waxing versus other forms of hair removal.  It is an effective method to remove large amounts of hair at one time.  It is a long-lasting method. Hair in waxed areas will not grow back for two to eight weeks.
When hair is shaved or removed by depilatory cream, the hair is removed at the surface rather than the root.  Within a few days, the hair can be seen at the surface.  With these methods, hair tends to grow back in a rough stubble.  Areas that are repeatedly waxed over long periods of time often exhibit regrowth that is softer.
Benefits of Waxing
 Long Lasting Smooth and Silky Skin
 Reduced Skin Damage
 Softer and Finer Body Hair
 Exfoliation
 Diminishes Hair Growth
 Cost Efficient
 Easy and can be done at Home

We understand that it is personal, so were committed to making you comfortable, both through friendly, straightforward service and the very best waxing products and technicians available.

Types of waxing
 Eyebrow
 Chin
 Leg
 Arm/underarm
 Back
 Foot
 Chest
 Entire body wax
 Bikini wax
 Upper lip

Most parts of the body can be waxed, including nose and ear hair. Areas individuals should never wax include eyelashes and eyelids.  These areas can be severely damaged if waxed.

Book Your Free Consultation!
About Us
Hair Stylists

PAM
Pam is the owner and also the expert in hair replacement for both men and women.  She frequents national conferences where all the latest techniques on hair replacement are being taught.  You can call her for a free consultation with any concerns you have regarding your hair replacement or purchasing a new unit.  She will discuss supplies and different ways to attach your unit.
Pam was taught her hair cutting and hair replacement expertise by here father Ernie Finch who was renowned in the country and our area.  He performed platform demonstrations and won every award given throughout the United States.
Pam is accomplished in the latest hair styling for Men and Women along with Custom Color and Permanents.  You will be blown away with the time she takes to make sure you are a happy customer.  She has a long list of satisfied customers and invites you to contact her for the hair day of your life.  She will please you and make you happy or you job is free.
SAMANTHA

Samantha who is the third generation from this family recently graduated from College of Wilmington.  She is proficient in the hair styling industry as a super color expert, stylist, facials and knows the business well.  She will does waxing, color and cutting for a style that fits your need and desire.
SHELLY

Shelly Leonard has recently joined the staff with her own following and she has experience in hair extensions, custom color, hi lighting and waxing.  One of these ladies will make your hair day a complete success.
History
Ernest Eugene Finch Sr. served in the U.S. Marine Corps and the U.S. Coat Guard Auxiliary, but this military man was best remembered by his hair styling techniques.
To say Finch was a pioneer in the world of hair styling and hair replacement would be an understatement.
Finch located to Wilmington where he formed the family-owned business Ernie's Hair Care, employing his wife of 54 years, Mary Finch and daughter Pam Finch.
In 1974, Finch was a member of the gold medal-winning U.S. Olympic Hairstyling Team, in Vienna Austria, 30 countries participated, and he received the honor of Barber
His techniques garnered him the ability to travel to New York and California to judge hairstylist competitions, performing as a platform showcasing his skills and teaching tricks of the trade to up-and-coming hair artists as well.
"He was a legend in his own time," said his customers!
Serving as the president of Wilmington's Barber Association, president of the N.C. Barber's Association and third vice president of the Association of Master Barbers and Stylists.
Finch's family, friends and lifetime customers continually describe him in the same way.  "He was good and always funny!"
Always seen with a contagious smile or laugh, he exuded his upbeat personality to anyone in his presence!