Carolina Country's Own


Charlie Daniels


A Hometown Hero Returns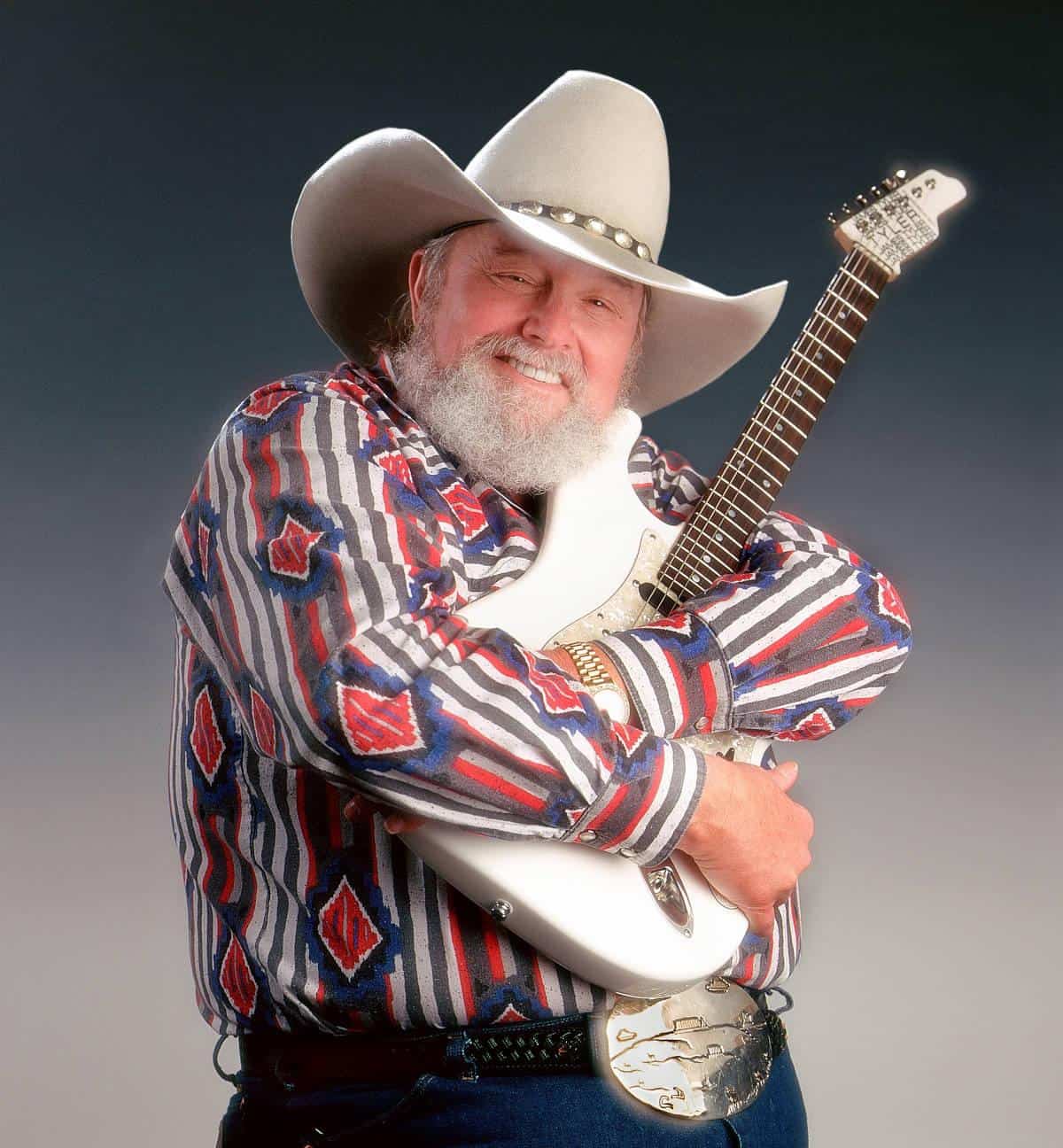 By Brooks Preik. Photography by Brownie Harris.
The Devil Went Down to Georgia is the song that made him famous, but Charlie Daniels is North Carolina born and bred. And the citizens of Wilmington, hometown of the country music legend, want the world to know. Daniels has joined other famous Wilmington-born celebrities like Roman Gabriel, Robert Ruark and David Brinkley, whose names have been enshrined with a star on the city's Walk of Fame. A fitting tribute for the modest fiddle player who left town in 1958 with scarcely any money in his pockets, a little rock-and-roll band composed of his buddies, and a dream of making it big in the music world.
By 1979, when Epic records released his Grammy winning record, Daniels had made a name for himself writing songs – one of which was recorded by Elvis Presley – and performing on records with a wide variety of country music greats including Pete Seeger, Bob Dylan, Marty Robbins, Lester Flat and Earl Scruggs and Johnny Cash. His own 1975 collection Fire On the Mountain had reached Double Platinum status. He had also toured Europe with Leonard Cohen. The Devil Went Down to Georgia, an award-winning Platinum single, topped both country and pop charts, became an international favorite and later earned Daniels an unforgettable appearance in the hit movie Urban Cowboy. The soundtrack from the movie won a 1981 award for Soundtrack of the Year. Daniels had gained exposure and favor with audiences other than his faithful country music fans.
With his "bullrider" hat barely clearing his eyebrows, his classic cowboy outfit, and a silver belt buckle equal in size to the gigantic proportions of the man who wears it, Charlie Daniels would seem to be as Western as he is Southern. "I love mixing styles of music," Daniels says, and surely it's his combination of the quintessential elements of both cultures in his manner and his music, that's made him an American music icon. His own explanation for his incredible success is characteristically Charlie: "I'm just an old country boy God's been real good to."
Twice voted the Academy of Country Music's Touring Band of the Year with more than 250 days a year and more than a million miles on the road, Daniels (65), and his band still maintain a grueling schedule that might intimidate a less determined man. He averages about 150 shows a year, has a busy recording schedule, does quite a bit of writing and has even taken on some public speaking engagements. "We have our first all-live album that we're getting ready to release," he says. "And we also have a new Christian album, with 22 of my all-time favorite gospel songs, that will probably be out in the fall."
High Speed Heroes, the single from The Charlie Daniels Band, released on Speedway Records, is a tribute to another North Carolina legend, Dale Earnhardt, and all race car drivers. "I met Dale in Talladega, Alabama, at a race last year. In fact, he won the race," Charlie says. "I met him just a few minutes before he went on stage and had a picture made with him. He was a really, really nice guy, a true gentleman."
The career of Charlie Daniels has spanned almost five decades. He has been equally at home performing blues, rock, bluegrass, gospel, or country music. A tireless worker for literacy in America and many other charitable causes, Daniels has received numerous humanitarian awards as well as an endless number of honors and awards for his incomparable musical achievements. In 1999, he was honored with the Living Legend Award from TNN Music City News. One of his proudest moments came this year with the dedication of a museum in his honor in Nashville.
Daniels has received accolades from music lovers the world over and tributes from two former presidents who were present when he received the prestigious Pioneer Award in April 1998 at the Academy of Country Music. How does Charlie Daniels feel about receiving a star on his hometown's Walk of Fame? This mega talent, who has never lost his "country boy" touch and sense of wonder, is delighted.
"There's something very special about it," Daniels says. "If the home folks like you, it means an awful lot. I've been gone from Wilmington since 1958, but it's my birthplace, and a little piece of my heart will always be there. Tell everybody I'm looking forward to it. I'm deeply honored, and I just hope a lot of home folks will turn out to share it with me."
© VisitWilmingtonNC.com™
Editor's Note: This article appeared in Capturing The Spirit Of The Carolinas.
No part of this publication may be reproduced, stored in a retrieval system, or transmitted in any form or by any means, electronic, mechanical, photocopying, recording, or otherwise, without the prior written permission of the publisher.